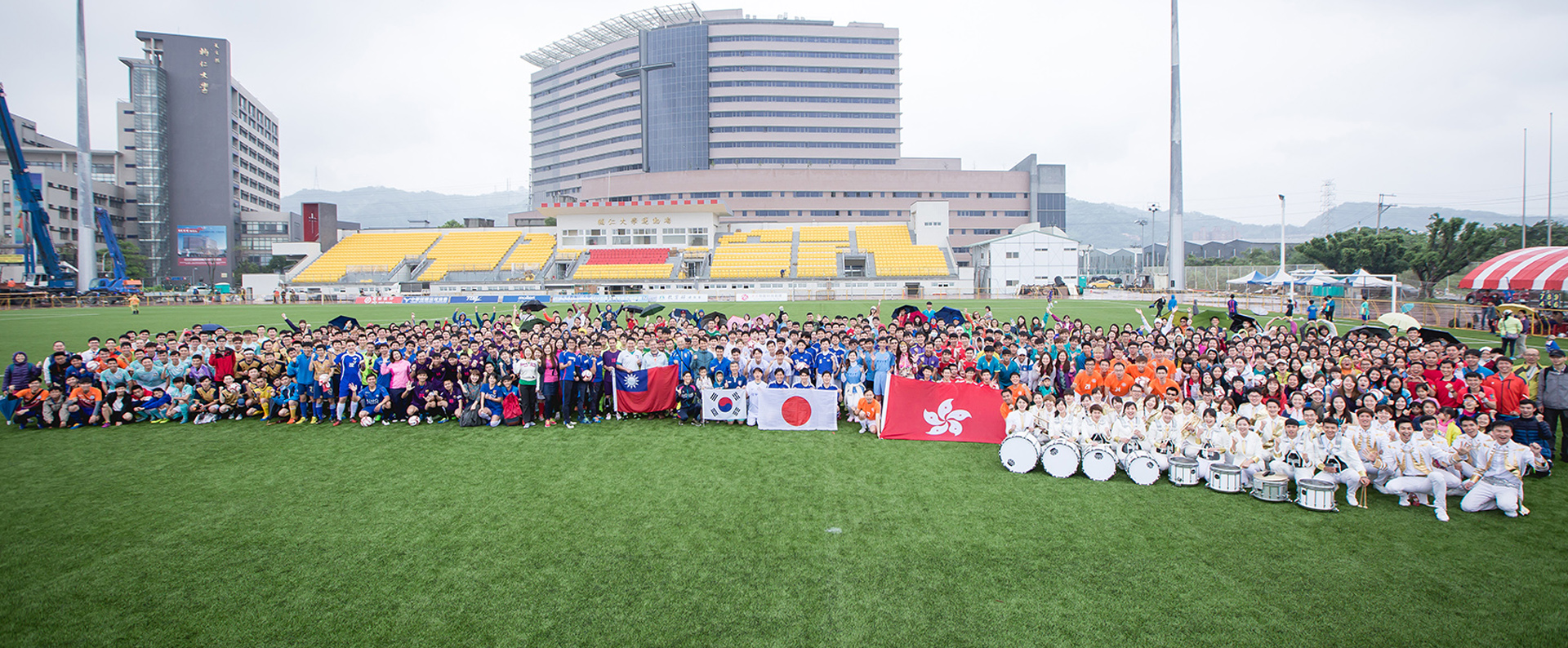 Sport Development Center
Through continuously hosting various sports events, CGM's sports teams encourage people to exercise, to achieve the goal in which the entire population will participate in sports, and to spread the idea of love and peace. Cheerleading and events on the sidelines accompanying the sports games are special features of CGM. We hope that after more people participate in our sporting events, they will fall in love with sports, fall in love with the CGM's sports mentality and culture, and learn to face life with persistence and a smile. No matter the training is to become healthy, or to raise the mentality via sports, each person can transform to an awesome and beautiful masterpiece before the Heavens.
---
l  Peace: Peace cannot be acheived only from one sidealone, and the best place to put the mentality of "peace" into practice is on the soccer field. Whether they are able to achieve peace in hundreds of different ways, or rather encounter hundreds of different conflicts, depends on their inner making.
l   Persistence:Through practicing the faith in Christ, CGM encourage players to persist to the end and surpass themselves.
l  Smiles and Love: By treating both the enemy and teammates with basic love and a smile, players can develop sportsmanship superior to winning or losing.
l   Cheerleading Culture: The thrill of competition and the constant drive for athletes to challenge oneself are what make sports so captivating. Cheerleading further allows the audience to submerge into the game. By cheering for the players together, the audience also supports one another; and through the platform of sports, everybody puts in their entire efforts to make the sports competition worthwhile.
Promoting Soccer: In 2017 CGM hosted CGM's 'National Peace Tournament' a grand soccer event, in which soccer teams from Taiwan, Hong Kong, Japan and Korea participated.
Promoting Baseball and Softball: In 2017, hosted an exchange tournament which included teams from Taiwan, Japan and Korea.
Promoting Volleyball: The Third National Volleyball League held by CGM to encourage international culture exchange and communication.
Promoting Basketball: The basketball tournament—Love-the-Lord Cup which encourages sportsmanship including love and peace.