Page 4 of 6
The Messages of Inspiration Embedded in the Arts
The Word of the Holy Son is given to man through inspiration.
Inspiration is particularly important when it comes to the arts; the conveyance of Heaven's inspiration must arouse the audience to develop deep insight and feelings.
Pastor Jung Myung Seok has constantly been drawing since the start of elementary school. After being scolded by his father, he would use his fingertip to draw on the floor before wiping away the traces of his artwork. While serving in the Vietnam war, he often sketched landscapes and coconut trees. Later, he developed charts for the Word that he had received from the Holy Son, in addition to receiving artistic design from Him. In this way, he gradually embedded the messages and inspirations of the Holy Son into his artwork, resulting in the birth of countless profound masterpieces.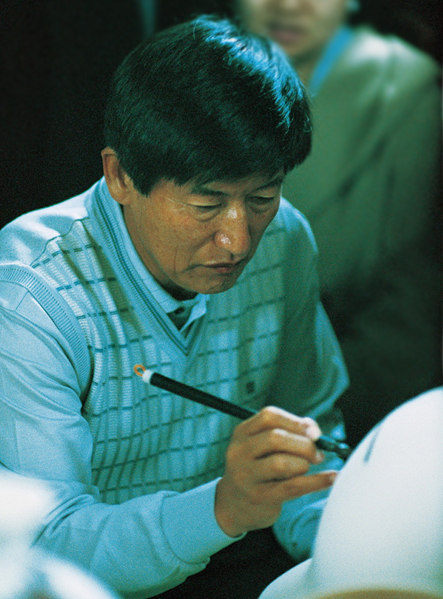 With Intense Concentration.Completion in One Breath
One of the characteristics of Pastor Jung Myung Seok's artwork is composition in one breath. With one stroke of the brush, the diverse expressions of people and their eyes, and even the movement of objects vividly come to life. At the 2011 ARTECLASICA art exhibition, Pastor Jung Myung Seok's work gained recognition by the International Board. In particular, his painting entitled, Destiny, stood out and was selected as the representative art piece from amongst a pool of over 3000 works of art. His painting, Destiny, illustrates a snail, scurrying up a steep cliff to escape the awaiting crane, which was eyeing the snail as its next meal. Pastor Jung stated, "Destiny conveys the fate. Under the Holy Son's inspiration and design, I completed the painting in one breath and in an instant."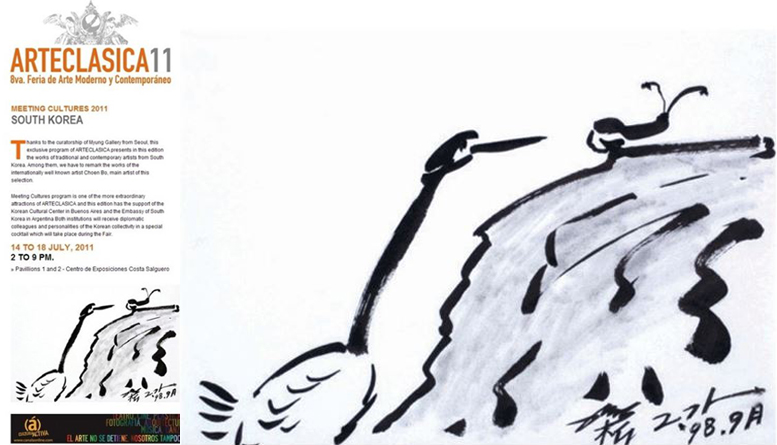 Anyone Who Knows the Absolute God, Holy Spirit, and Holy Son Can Become Works of Art
Some describe Pastor Jung's artwork to be of the spirit, since it enables others to realize God's Will; it is full of life's teachings, in addition to resonating well with those who see it. The pastor stated, "You must know the Holy Son, then true artistic abilities will be produced. If you know the Lord, life itself will become a work of art." A complete collection of Pastor Jung's work is currently being exhibited at the arts museum inside the Wolmyeongdong Natural Temple.
Aside from drawings, Pastor Jung Myung Seok also inspires others by spreading God's artistry through various means, such as calligraphy, pottery, poetry, and song writing, etc. Additionally, he has taught CGM members to develop their own skills and abilities, and to use their unique talents and creativity to glorify God. There are currently 40 departments, and over 5,000 worldwide members, who are active in specialized art halls, and who are spreading the gospel of love across various fields through the arts.